Collaborate
Discover limitless inspiration.
The Catalyst campus is designed to be a launching pad for innovation. Meet others who share your enthusiasm and feed your imagination. Kick around ideas in community spaces that range from local coffee shops to casual lounges. Then, retreat to a quiet rooftop terrace to take in the stunning views Denver has to offer.
Catalyst delivers all the must-haves that define high-end office space. It's the ideal work environment, an amenity-rich recruiting tool to sway potential hires, and a sleek headquarters to influence visiting investors and clients.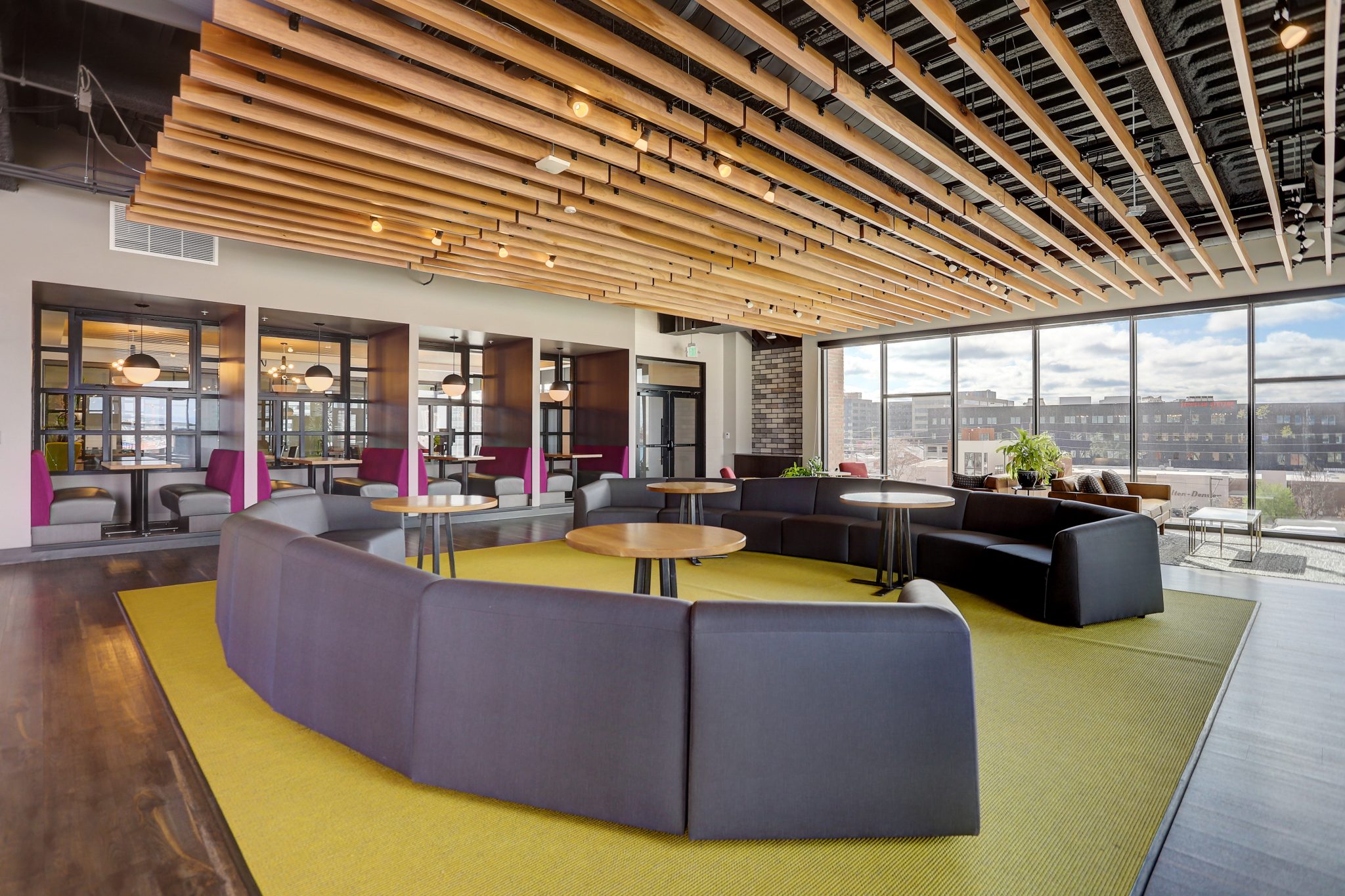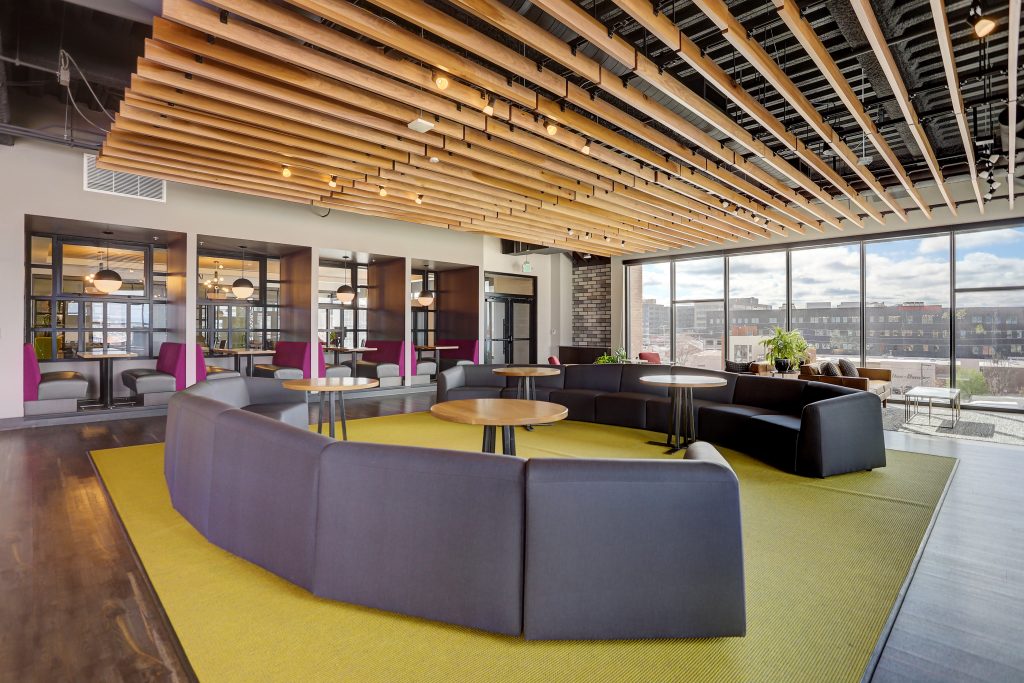 A beverage and snack center sits within an open-flow lounge and shared work tables with city views.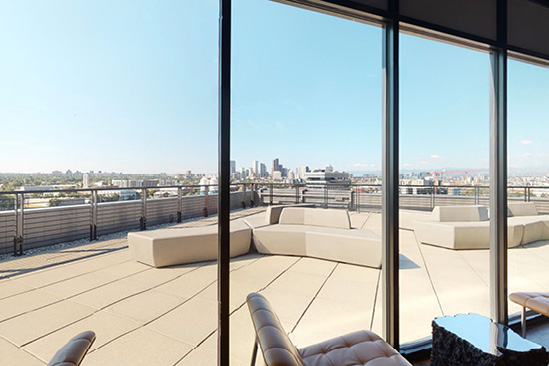 A second kitchen walks out onto an open-air terrace with comfortable seating and mountain scenery.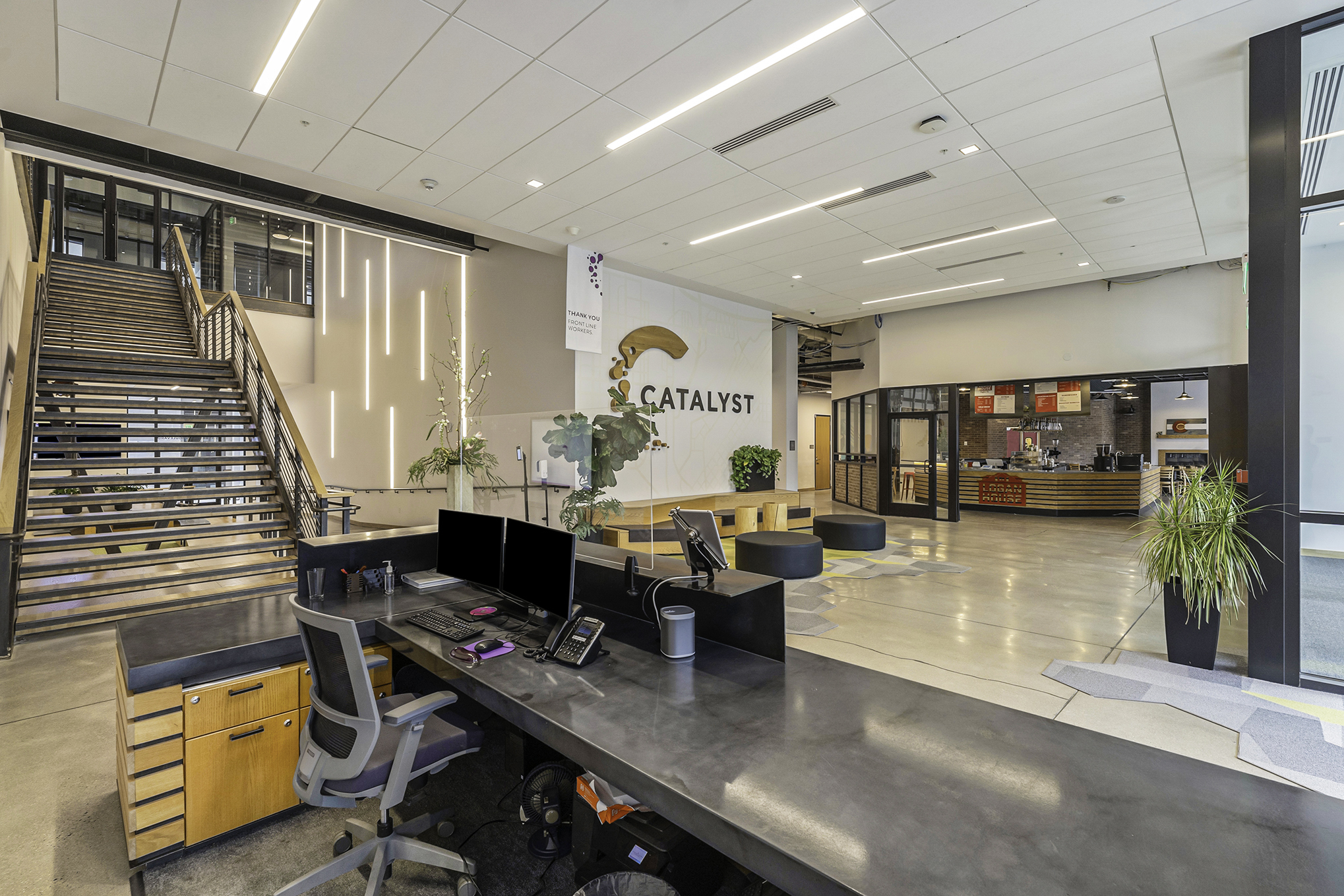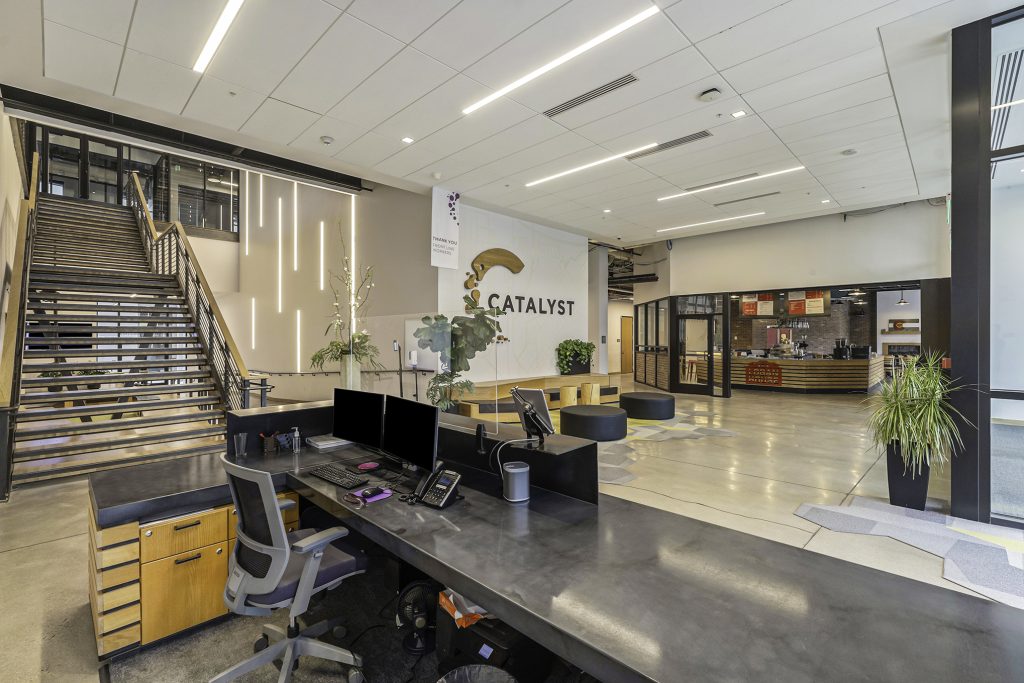 Say hello to a welcoming reception desk, casual meetup space, and the area's best latte café.
Living Room & Lounge
When you need a moment to relax and recuperate, lay back in one of Catalyst's many living room and lounge areas.
Fitness Center, Showers & Lockers
No need to have a gym membership when you've got a Catalyst fitness center and shower right below your desk.
The Local Drive
Take a swing after work and wind down with coworkers at The Local Drive golf simulator right next door.
"Anyone serious about innovation in healthcare should consider joining the Catalyst community. Being co-located in this one-of-kind community of health payors, providers and technologists helped us in many unexpected ways – from business development to research and development."
– Richard Vlasimsky, CEO, IMIDEX